M

usic



Leila's latest release, "SOUL ASCENSION" blends lyrical depth, introspection and vulnerability with smooth sultry vocals and an emphasis on humanitarianism, unity and positive uplifting messages.

DEAR FANS AND FRIENDS...I HAVE RELOCATED!
PLEASE VISIT MY NEW WEBSITE AT WWW.LEILASWORLD.COM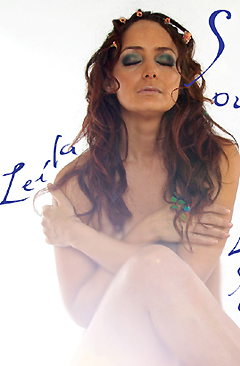 Guest appearances include: the brilliant Eric Darius, on the romantic single "Sexy Saxophone", production by hit songwriter/producer and smooth jazz artist Funkee Boy, world renowned and acclaimed flamenco guitarist Romero, and grammy award winning producer, K.C. Porter (Santana, Ricky Martin, Janet Jackson, Brian McKnight) who is also featured on vocals on the song "Change" with Leila
Leila's music has been featured on every major network including CBS, NBC, ABC, FOX, VH1, HBO, SHOWTIME, and popular shows such as "The Young And The Restless", "Days Of Our Lives" "All My Children", HBO's "Soulfood" series, "90210" and several made for TV movies including the ending song on "They Call Me Sir" starring Michael Clark Duncan of "The Green Mile".